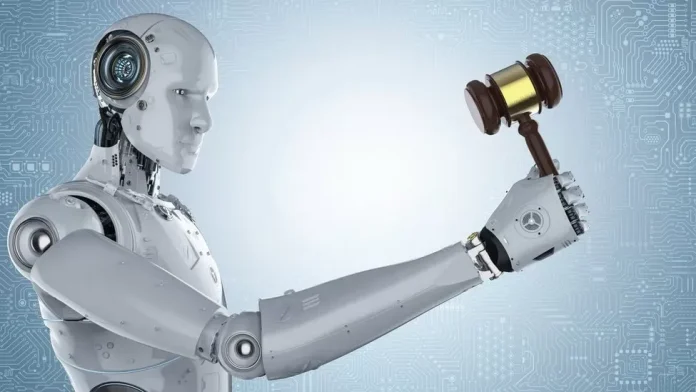 AI Robot Lawyer | Microsoft chief Satya Nadella has said that the world is entering the Golden Age of Artificial Intelligence (AI). After this, the truth is also visible. Artificial intelligence technology is now developing rapidly and many new experiments are being done on it.
In this series, America has now made the world's first robot lawyer based on AI technology. This robot will currently give legal advice in cases related to speeding. Let us inform you that earlier AI technology-based ChatGPT had made a lot of headlines.
AI robot lawyer
This AI robot lawyer has been created by US-based startup DoNotPay. It will do legal debate in cases related to overspeeding in the US court from next month i.e. February.
This will be the first time that an AI-based robot will attend court and conduct legal arguments. The company claims that this robot can be operated with the help of a smartphone.
Robots will save you from fine
Joshua Browder, founder, and CEO of Donotpay, a company that builds AI robot lawyers, said that the law is almost a mixture of code and language, so artificial intelligence technology can be used in it. Brower said that his robot runs on a smartphone, which after listening to court proceedings will also suggest ways to avoid fines.
Electronic devices are banned in the court
For your information, let us tell you that smartphones and other electronic devices with internet access are generally not allowed in the courts. At the same time, the US Supreme Court has completely banned the use of such electronic devices in the court.
But the company says that all accessibility guidelines will be followed during the hearing in the court and the robot lawyer will be kept connected through Apple AirPods during the hearing.
The world entering the golden age of AI
Microsoft chief Satya Nadella has recently said that the world is entering the Golden Age of Artificial Intelligence. Underlining this at the annual meeting of the World Economic Forum, he gave the example of an Indian farmer.
He said this farmer used the ChatGPT interface to access an obscure government program via the Internet, despite knowing a local dialect.
What is ChatGPT
Chat GPT is a deep machine learning-based chatbot developed by Open AI that gives almost accurate answers to the questions you ask. This chatbot does not provide tons of links to answer your questions like Google.
This chatbot brings you accurate answers to your questions. With the help of this tool, you can get good articles written on any subject from poetry to the story. Chat GPT has been launched on 30 November 2020. It is being discussed worldwide since its launch.