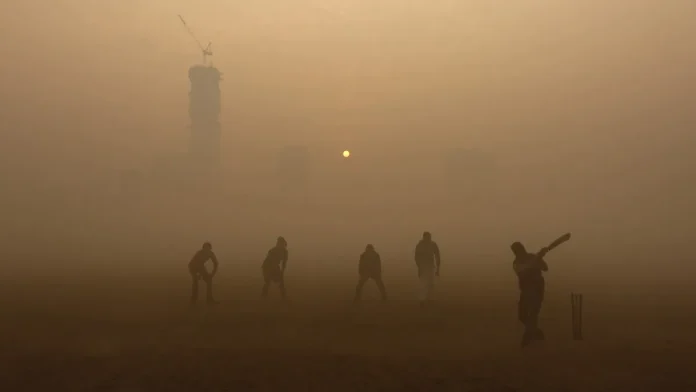 Air Pollution: Scientists of IIT Kanpur (IIT Kanpur) have found out the reason for the thick haze covering the sky during the winter season in the national capital Delhi. This haze is not only due to the smoke of the vehicles but also because of the stoves and bonfires burning in the Indus Ganga plains.
The biomass burning in these i.e. wood, crop residues, grass, and straw, becomes mist in the sky of Delhi, and due to this, the winter of Delhi becomes suffocating every year. IIT Kanpur has given this conclusion in its report that why Delhi's air becomes so polluted in winter.
This report has been prepared by scientists from 6 institutes after studying the survey conducted in the winter of 2019 and this research has also been published in Nature Geoscience General.
According to Professor Sachchidanand Tripathi of IIT Kanpur, the head of this study, lakhs of houses in the Indus Ganga plain adjacent to Delhi have bonfires in winter and stoves throughout the year. Uncontrolled biomass is burnt in these houses.
Ultra-fine particles are formed from this. These particles dissolve in the atmosphere and take the form of mist. Scientists have also studied the size distribution of aerosols in Delhi and the molecular composition of the gases. Compared to other places in the world, aerosols smaller than 100 nanometers grow faster here and form smog within a few hours.
Air Pollution Cause of Premature Death
According to Professor Sachchidanand Tripathi of IIT, it has been found in the study that air pollution is the cause of 18 percent of premature death. It has been revealed in the report that due to excessive exploitation of biomass, 5 percent of the world's population and regional climate are being affected.
Organic vapor from biomass burning increases nanoparticles. It has also come out in the study that the amount of ammonia and chloride is very high in particles larger than 100 nanometers.
This research was done in these areas
In the capital Delhi, the smog that engulfs badly in the winter season has been a cause of trouble for the last several years. For this, IIT Kanpur, Physical Research Laboratory, Central Pollution Control Board, Paul Scherrer Institute, and Helsinki University of Switzerland conducted a joint study.
The research was done in many areas of Punjab, Haryana, Western UP, Jammu Kashmir, and Bengal including in the Indo-Gangetic Plain, the result of which came out after the study.