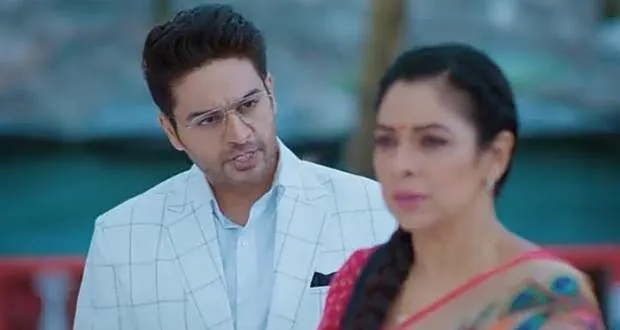 Anupama Upcoming Twist: In the latest track of Anupama, we can see that the serial takes a leap of a month where we see the Shah family, and Anupama is shocked to hear the news of Anuj's (Gaurav Khanna) return.
At the wedding ceremonies of Samar (Sagar Parekh) and Dimpy, Anupama decides that Anuj cannot ask Anupama (Rupali Ganguly) about their relationship, and now Anupama has to announce her decision without asking Anuj.
Later, we see that Anupama and Bhairavi are very excited to go to Gurukul, but Malti Devi (Apara Mehta) gets very angry with Anupama and warns her that she will cancel the contract if she comes late.
Also, the preparations for Samar's wedding have started and the Shahs have organized the Satyanarayan Puja for Samar and Dimpy and the audience is very keen to watch this puja as Anuj may come along with Maya and Choti.
Anupama moves on with her career
In the upcoming episodes of Anupama, we will see Anuj (Gaurav Khanna) reaches Shah's house with Maya and Choti, but what happened to Anuj and Choti Anu as they both met Anupama in a strange way? How can they behave like this? Anupama (Rupali Ganguly) loves Anuj and Chhoti Anu the most.
But how can they forget them? We will also see in the coming episodes that Malti Devi did not believe in marriage; They may also have to face conflicts in their married life. Anupama will go to America and move ahead with her career.
Anupama upcoming twist
In the future, it will be very interesting for the viewers to watch Anupama's track as eventually, Anuj will move on with Maya and Anupama will go to America and move ahead with her career, but viewers want to know what trap Maya traps Anuj in, and our Let's wait a bit to know the truth about Paas Maya.
Maybe Maya blackmails Anuj and viewers speculate that when Anupama goes to America, Anuj will be the mastermind of her career as there is some relation between Malti Devi and Anuj. Wait for the upcoming leap to see interesting twists and turns in Anupamaa.