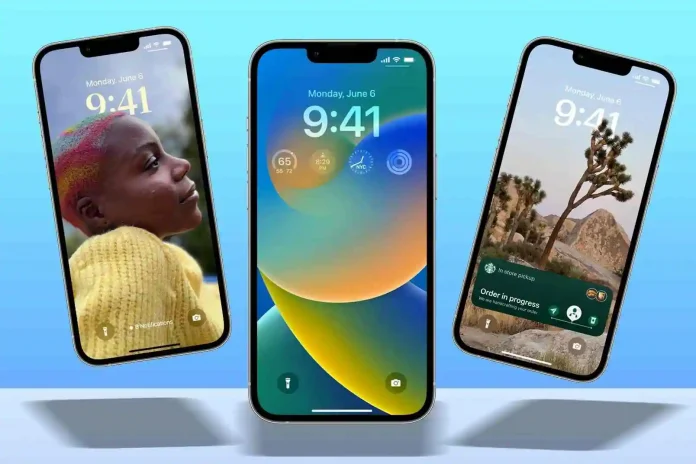 That story of iOS 16 is all the things your phone does when you're not using it. Apple has been saying for years that we need a reset in our relationship with technology and that picking up our phones hundreds of times a day isn't the right result.
Apple is, of course, the company most to blame for that problem. And so, part of the idea with its new smartphone software is that there may be ways to make your smartphone be useful without using it that much.
Apple on Monday released its next-generation mobile software, iOS 16, with new features that allow users to personalize their iPhone lock screen and change the way they text to friends via iMessage.
Among the most anticipated changes is the ability to edit and unsend recently sent iMessages, or mark messages as unread if users want to view them again later. Recipients will receive an alert that the original message was edited or deleted, and this only works if both parties are running iOS 16. Apple previously said that it was one of the most requested features among users.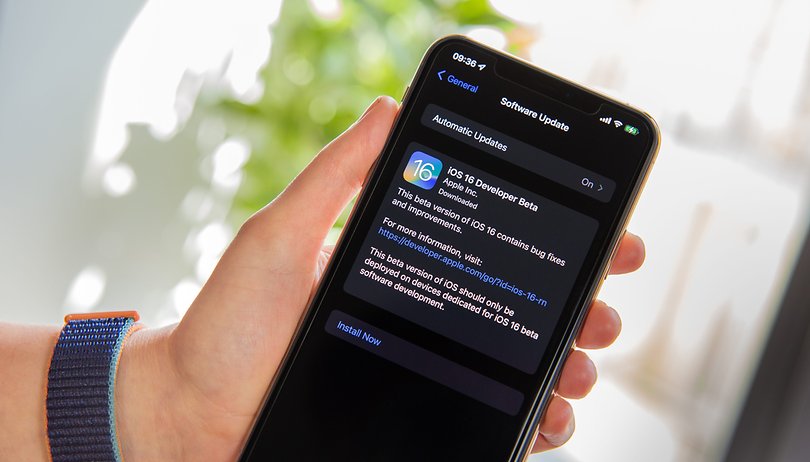 But perhaps the biggest change is the interactive lock screen. It now includes custom fonts, new photo effects, personalized wallpapers, and widgets that add information at a glance. Widgets include calendar events, battery life, alarms, Apple Watch activity rings, and weather, as well as the ability to track "live" activities, such as the progress of an Uber ride, updates on a sports game, or food delivery. (Android introduced an interactive lock screen last year).
There are also options to create multiple lock screens with different backdrops that can be switched on throughout the day. Users can browse wallpapers with suggested images from the user's photo library, and notifications will now appear at the bottom of the screen so they're not in the way.
The updated software works with any iPhone model from the iPhone 8 released in 2017. Apple previously teased the features at its annual developer conference in June.
Last week, Apple (AAPL) unveiled its new iPhone 14 lineup along with other devices.
For customers not convinced to trade in their older iPhones for a relatively incremental upgrade—especially in the midst of fears of an impending recession—downloading iOS 16 could breathe new life into their smartphones.
With the new update, users will be able to share browser tabs with groups and find more filters for its focus apps – such as not silencing certain people's favorite apps and messages. Apple is also offering the option of using the Fitness app to monitor movement without the Apple Watch for the first time.
And the funniest feature of all might be the ability to cut out an image or subject from its background and drop it elsewhere, such as in iMessage.
To download new software, go to the Software Update section in Settings. However, the first version of the next generation mobile software update can often contain bugs; Users wanting to back up important photos or files before downloading or until the second version rolls out is possible in the coming weeks.
With iOS 16, the lock screen also has a way to change the focus mode, which is extremely clever. I've never been one to change my background; I've had the same picture for four years. But now, I have a home and lock screen background for the work week and another for the weekend paired with a focus mode that turns off email and Slack notifications.
All the small things
It's a long-standing and extremely true joke that two-thirds of Apple's new iOS features each year are just Android features from six years ago. Much of the other third is Apple taking features from third-party apps and baking them into the operating system itself.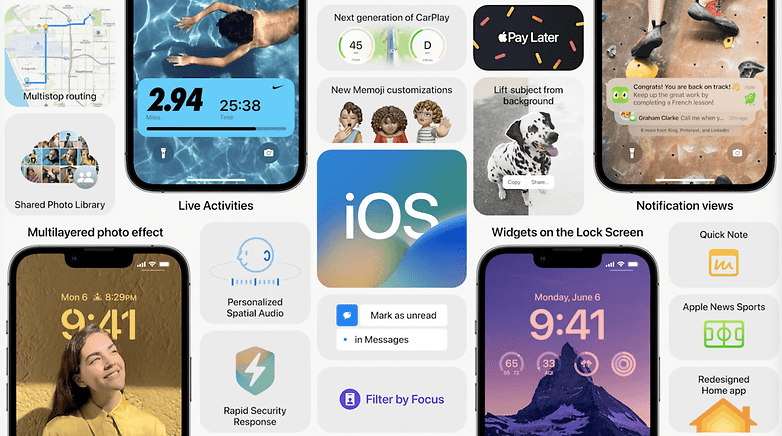 Outside of Apple sometimes pretending it invented a decade-old software trick is the right tactic: Most users don't want to download tons of apps or learn new things, and the more functional the iPhone, the better. Of course, the better it will be for most people.
There's one place where Apple does things that no other manufacturer or OS can match, and that's the camera. With iOS 16, you get live text in video, which means you can snap some footage, then pause playback (it doesn't work while recording), and something to copy it.
Press and hold the text. It's not perfect – it sometimes thinks that "organic" is spelled "WACIGINIC" – but it's enough to be useful. Just like that can automatically capture the subject, as long as it's human or animal, out of a photo so you can paste it or save it elsewhere.
It works much better when your subject and background are really well separated, but I've been consistently impressed with how well it can mask and isolate my dog's head from the couch or my face from the wall behind me. was capable.