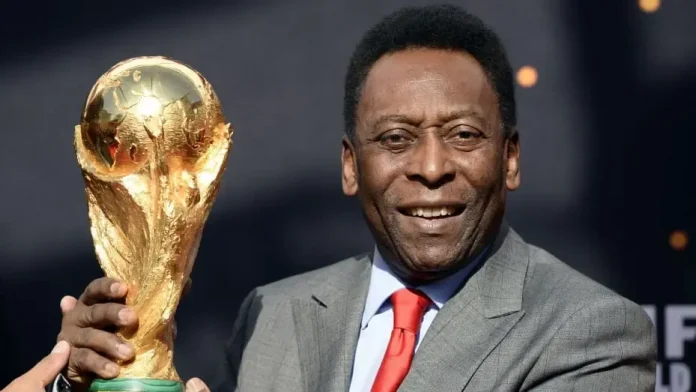 Pele, the greatest football player of all time, died on Thursday night at the age of 82.
Former Brazilian footballer Pele was ill for some time and was undergoing treatment in the hospital.
According to various media reports, Pele had colon cancer. He was being given continuous chemotherapy, but due to this his liver and kidney had become very weak.
Pele has set some records in his career, which will be very difficult to break.
Youngest player to score a goal in the World Cup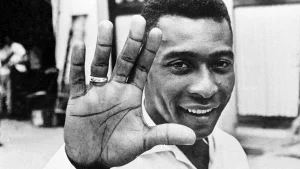 Pele didn't just play football, he lived the game. This is the reason that many records of this game were recorded in his name.
He played his first FIFA World Cup in the year 1958. He holds the record for the youngest-ever goal to score on the biggest stage.
In that World Cup, he scored against Wales in the quarter-final at the age of 17 years and 239 days.
Youngest player to score a hat-trick in World Cup
Pele left such a mark in the World Cup even before his spectacular performance, which was recorded in the pages of history.
He also holds the record for the youngest hat trick in the World Cup.
He had already scored a hat-trick in the World Cup semi-final against France. Then his age was only 17 years and 244 days.
He also scored in the final, the youngest player to do so.
Pele holds the record for most assists in the World Cup
Pele played in his first football World Cup final in 1958. In the final, he scored two goals, penetrating the defense of Sudan. Pele also holds the record for most goal assists (10) in the World Cup.
Made Brazil three times World Cup winner
Pele gave Brazil a special identity due to football on the world stage.
He made Brazil the Football World Cup winner three times in 1958, 1962, 1970 due to his charismatic game.
He participated in a total of four World Cups in his lifetime and won three of them.
This is a record in itself. No player has won more World Cups than him.
Pele's name is recorded 1,281 goals
Pele retired from football forever in the year 1977, but before that he had made records in this game. Today it seems very difficult to reach even near them.
He played a total of 1,363 matches in his professional career and scored 1,281 goals in them.
He played 92 international matches for the Brazil football team and was involved in scoring a total of 77 goals.
This special achievement is recorded in the name of Pele
Pele also holds the record for scoring more than 100 goals twice in two calendar years. He is the only player in the world to do so.
He scored 127 goals in 1959 and 110 in 1961.
The list is followed by Pele's Godfrey Chitalu of Zambia, who scored a total of 107 goals in 1972. However, he could show this charisma in only one calendar year.
Pele won these prestigious titles during his lifetime
Pele had the opportunity to win many prestigious trophies in his lifetime, which are as follows.
Football World Cup: 1958, 1962, 1970 (three times)
Campeonato Paulista: 1958, 1960, 1961, 1962, 1964, 1965, 1967, 1968, 1969, 1973 (10 times)
Campeonato Brasileiro Série-A: 1961, 1962, 1963, 1964, 1965, 1968 (six times)
Intercontinental Cup: 1962 and 1963 (twice)
Copa Libertadores: 1962 and 1963 (twice)
Intercontinental Super Cup: 1968 (Once)
North American Soccer League: 1977 (once)