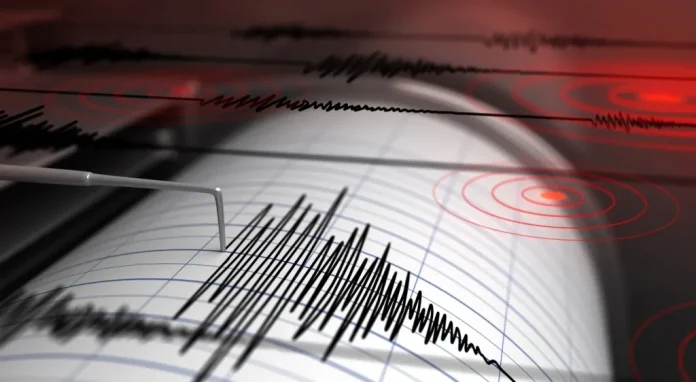 SANTA ROSA : An earthquake and a tremor caused minor damage in a northern California community and were felt in the highly populated Bay Area on Tuesday night.
A 4.4-magnitude quake and a 3.9-magnitude quake followed at 6:30 pm. Local time and a part of the San Andreas Fault System were centered in Santa Rosa, California, about 50 miles north of San Francisco along the Rodgers Creek fault line.
Pi Hotos of Santa Rosa found items knocked off shelves, cracks in the walls, and other minor damage. The Santa Rosa Fire Department said they had to respond to some reports of a gas leak, but no one was injured.
Washington DC declares emergency on migrant buses from Texas
Earthquakes of magnitudes 4.4 and 3.9 were felt in the North Bay on Tuesday night, according to the US Geological Survey.
The earthquake occurred within a minute of each other, with a magnitude of 4.4 at 6:39 pm. About 2.4 miles north-northeast of Santa Rosa and a magnitude of 3.9 at 6:40. USGS reported that about 2.3 miles north of Santa Rosa.
There were no immediate reports of injuries or damage.
According to the USGS, the quake occurred on the Rodgers Creek Fault, a "probable right-lateral strike-slip fault". The two most recent medium-sized earthquakes on the fault – magnitude 5.6 and magnitude 5.7 – occurred near Santa Rosa in October 1969.
According to the USGS, the most recent major, surface-rupturing earthquake on the fault occurred between 1690 and 1824, and possibly between 1715 and 1776. The 2003 Working Group for California Earthquake Probability estimated the recurrence interval between major earthquakes on the fault between 200 and 300 years.
The Rodgers Creek Fault connects with the Hayward Fault beneath San Pablo Bay.
According to the USGS, a break along the combined length of Rodgers Creek and the Hayward Fault could produce a major earthquake of magnitude 7.4 releasing more than five times the energy released by the 1989 Loma Prieta earthquake, which had a magnitude of 6.9. About $6 billion was damaged and 63 people died.
SUGGESTED NEWS