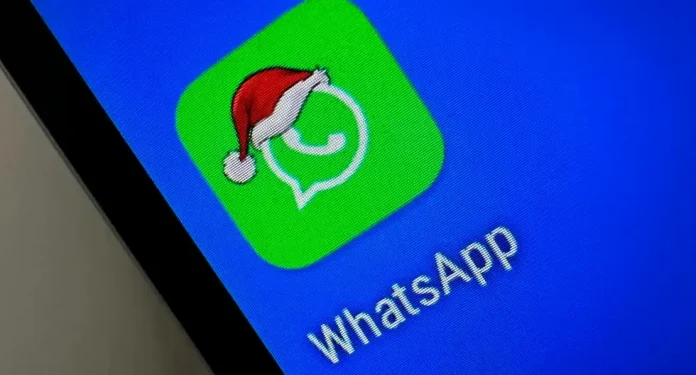 Christmas 2022: Only a few days are left for Christmas 2022. Preparations have started in full swing for this special day to be celebrated worldwide on 25th December. In such a situation, Christmas decorations can be seen everywhere.
These days, from the offices to the markets, there is a glow of Christmas. Even smartphone apps have been updated with special Christmas and New Year 2023 themes.
You can easily change your device's wallpaper and theme to celebrate Christmas. Not only this, you can also change the icon of your apps in the Christmas theme. This includes one of the most used apps on our smartphones, WhatsApp.
Get Christmas Hat on WhatsApp
This instant messaging platform owned by Meta is popular all over the world. This app will be installed on almost every smartphone.
WhatsApp offers a variety of customization options that you can access. Although not many people are aware that you can find a Christmas hat on your WhatsApp icon to celebrate Christmas.
In fact, Android smartphone users can download and install multiple launchers, which allow users to change app icons according to their preferences.
Nova Launcher is also one of the popular launchers that you can install to change the WhatsApp app icon. Follow these steps to learn how to add a Christmas hat to your WhatsApp icon
Step 1 : Use any browser to download the images of WhatsApp icons with Christmas hats.
Step 2 : Install Nova Launcher from Google Play Store.
Step 3 : Now launch the launcher. Read and accept the terms if you want to continue.
Step 4 : Tap on the WhatsApp icon for a few seconds.
Step 5 : Tap on the Edit option from the menu.
Step 6 : Select the image of the WhatsApp icon with a Christmas hat from the gallery.
Step 7 : Now tap on Save Changes.
Keep in mind that the steps mentioned above are not limited to WhatsApp only. You can use them to customize the icon of any app installed on your smartphone.