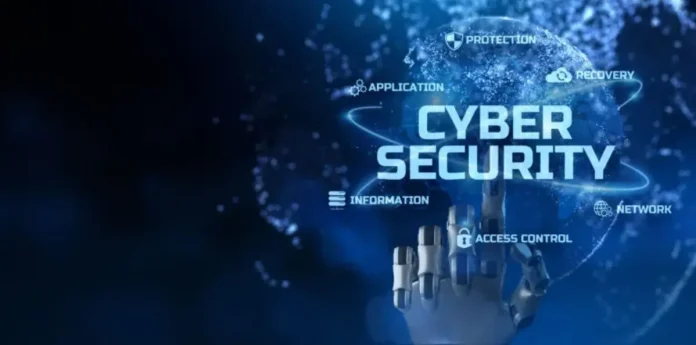 Cyber Security Roadmap | In today's digital age, cybersecurity is one of the most important aspects of modern life. Cybersecurity involves protecting computer systems, networks, and online data from theft, loss, or unauthorized access. Securing personal and sensitive information is imperative, especially as the world becomes more connected through technology.
This article will provide a roadmap for beginners to develop cybersecurity skills and knowledge in 2023. The roadmap will cover the fundamentals of cybersecurity and provide a comprehensive guide for those looking to pursue a career in the field.
Cybersecurity Basics
The first step to increasing cybersecurity knowledge is understanding the basics. Cybersecurity covers different domains, including:
Network Security: Protecting the network from unauthorized access, attacks and viruses.
Information Security: Protecting data from unauthorized access, alteration and theft.
Application Security: Protecting software and applications from attacks.
Physical Security: Protecting hardware, devices, and systems from physical damage and theft.
The key to building cybersecurity skills is having a broad understanding of all these domains and how they interact with each other. Staying ahead of potential threats requires knowing the latest cyber security threats and trends.
Cybersecurity Roadmap for Beginners
Learn the Basics: The first step in learning cybersecurity is to understand the basics. This includes understanding computer networks, operating systems, and security protocols. Familiarize yourself with the different types of threats, including malware, phishing, and social engineering attacks.
Choose Specialization: After learning the basics, one must choose a specialization in that field. This specialization can be in network security, application security, or any other domain of cyber security. Determine the skills and knowledge required for specialization and focus on acquiring them.
Get hands-on experience: Get hands-on experience by working on cyber security projects, such as building a secure network, testing applications for vulnerabilities, or performing penetration testing. Participate in cyber security competitions or challenges to test your skills.
Pursue a degree or certification: A degree or certification in cybersecurity can provide a significant advantage in the job market. Look for accredited programs that offer specialized training in cybersecurity, such as Cyber Security, Certified Ethical Hacker (CEH), or Certified Information Systems Security Professional (CISSP).
Stay up-to-date: Cybersecurity is an ever-evolving field and it's important to stay up-to-date with the latest trends, threats, and technologies. Attend cybersecurity conferences, read industry publications, and participate in online forums and groups to stay informed.
Join a community: Joining a community of cybersecurity professionals can provide opportunities for networking, mentorship, and collaboration. Join cybersecurity groups on social media platforms or attend local cybersecurity meetups to connect with others in the field.
Conclusion
Cybersecurity is a critical field that is constantly evolving. With the growth of technology, the need for cybersecurity professionals has become more important than ever. This Roadmap for Beginners provides a comprehensive guide for those looking to pursue a career in cybersecurity.
These include learning the basics, choosing a specialization, gaining hands-on experience, earning a degree or certification, staying up-to-date, and getting involved in the community. With dedication and hard work, anyone can develop the skills and knowledge needed to succeed in the cybersecurity field.