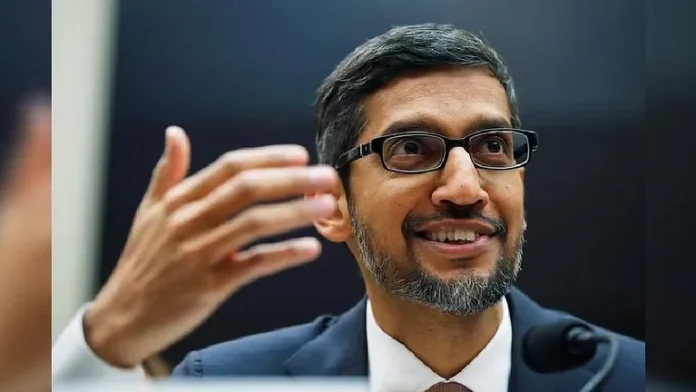 Google was afraid of ChatGPT | Only after using ChatGPT continuously for a week, I told you that this tool is like the beginning of the end of Google Search.
Although your opinion may be different from this, now it is clear from a decision of Google that ChatGPT has started creating problems for Google searches.
ChatGPT is actually a chatbot developed by a company called Open AI. In a week, this chatbot has got crores of users and people are also seeing it as a rival to Google search.
What is ChatGPT, how does it work and how can it beat Google Search?
However, according to a New York Times report, Google has issued Code Red in view of the increasing popularity of ChatGPT.
The company's CEO Sundar Pichai has asked the team to shift the focus to Artificial Intelligence ie AI products.
The NYT report states that Sundar Pichai, CEO of Google's parent company Alphabet Inc, has held several meetings regarding the Google AI strategy.
It is being told that the focus of these meetings is how to deal with ChatGPT, that is, what steps should be taken for the possible threats to Google Search from ChatGPT.
NYT has obtained some internal memos and audios of Google, which have been reported on the basis of the review.
It has been told that the company's management is engaged in preparing a strategy regarding how much damage ChatGPT can cause to Google searches and how it can be dealt with.
According to the report, some other teams including Google Research, and Trust and Safety Division have been asked to bring Artificial Intelligence based products. Some employees have been asked to create AI-based tools that can create graphics based on text.
It is noteworthy that Open AI introduced DALL E some time ago. DALL E's work is that you will write something to him and on this basis, he will make your graphics or artwork.
DALL E has also become popular like ChatGPT and both these tools have been prepared by Open AI.
According to an Insider report, Sridhar Ramaswamy, who led Google's ad team from 2013 to 2018, says that users will open fewer Google search ad links because of ChatGPT.
Due to fewer open links with ads, Google can suffer a big loss. According to the report, in 2021, 81% of Alphabet's total revenue came from Google's ad links only.
From this, you can imagine how big a loss Google search can be due to ChatGPT. That's why it is obvious that Google would like that this chatbot can be defeated by bringing a product like ChatGPT.
Although Google also has a LaMDA project which works somewhat like ChatGPT. But right now this tool is only with limited people for testing and it is not clear when it will be made public.
Talking about ChatGPT, changes are being made in ChatGPT every day by Open AI. New features are being added to this chatbot every few days and they are making the experience even better.
According to the report, Open AI has to spend about 3 million dollars i.e. about 24.83 crore rupees every day to run ChatGPT.
This also shows the dedication of the company and it also seems that in the coming time, Google may suffer more damage from this chatbot.