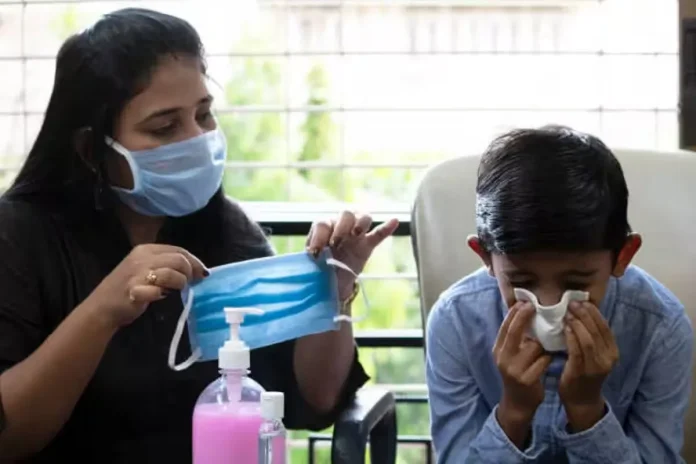 H3N2 Influenza A Virus: Seasonal viral H3N2 influenza has gripped the country. On Friday, the death of one patient from H3N2 has been confirmed in Karnataka and Haryana. According to the latest data, viral diseases are increasing rapidly in the country since January, and H3N2 has raised concerns.
In view of this, the Union Health Ministry issued a guideline (Latest Guidelines on H3N2) today. Looking at the seriousness of the matter, the NITI Aayog is going to hold an inter-ministerial meeting on Saturday. Management guidelines and protocols will be issued tomorrow. Health Minister today held a review meeting on H3N2 cases and has instructed the states to be alert.
Relief can be found by the end of March
Looking at the history of three years of Kovid-19 in the country, the government is cautious about the diseases of Respiratory Illness. Today the Ministry of Health has clarified that the sick elderly and children need to be careful with H3N2 influenza.
It is a matter of relief that by the end of March, the cases of flu are expected to decrease. According to the government, there are two seasons of flu every year in India. January to March and after the end of the monsoon – this is the time when a spurt in cases of viral fever is seen in India. The cases of fever in OPD and admitted patients are being monitored.
Health Ministry is Monitoring
It has been told by the government today that the cases of subtype H3N2 of seasonal influenza are being monitored with caution. Health Ministry is doing real-time monitoring of H3N2 cases through the IDSP network.
Strict monitoring and tracking of H3N2 subtype cases of seasonal influenza is going on in the states. One death each has been confirmed in Karnataka and Haryana. ICMR (Indian Council of Medical Research) has also issued an advisory regarding this. Seasonal influenza cases are expected to come down by the end of March.
The Health Ministry has issued a guideline to the states and union territories regarding the classification of viral patients, following the treatment protocol, and monitoring ventilatory management. Along with this, the government has also said that the state governments should vaccinate such healthcare workers who are looking into H1N1 cases.
How Fast are Viral Cases Spreading
According to the data of the Ministry of Health, till March 9, 3038 cases of H3N2 influenza virus have been confirmed in the country. Of these, 1245 cases have been registered in January 1307 in February, and 486 till March 9. If we look at adding all types of viral fever, then 3 lacks 97 thousand 814 cases were registered in the month of January. 4 lakh 36 thousand 523 cases have been reported in February and 1,33,412 cases have been reported in only 9 days of March.
Symptoms include chills, cough, cold, fever, vomiting, sore throat, upset stomach with muscle and body aches. According to the Ministry of Health, the disease of H3N2 is more dangerous than other viruses. In this, there may be a possibility of hospitalization of the patient.
Fever was seen in 92 percent of patients, cough in 86 percent, difficulty in breathing in 27 percent, wheezing in the windpipe in 16 percent, pneumonia in 16 percent and epilepsy in 6 percent. 10 percent of the patients needed oxygen support and 7 percent needed ICU care.
H3N2 Dos and Don'ts
Wear a mask and avoid crowded places for the time being.
Cover nose and mouth while coughing and sneezing.
Do not touch the eyes and nose repeatedly.
If you have a fever and body pain, take paracetamol.
Don't shake hands with each other.
Do not spit in public places.
Do not take antibiotics, unless the doctor tells you to do so.
Avoid eating food sitting together in a group.
Which medicine will work in H3N2?
The use of Oseltamivir drug for the treatment of subtype H3N2 is recommended by WHO. According to WHO, Oseltamivir can be useful in the treatment of H3N2. Earlier, during the spread of H1N1, this drug has been widely used in India. It is sold under the brand name Tamiflu and is easily available. Government hospitals give this medicine free of cost.