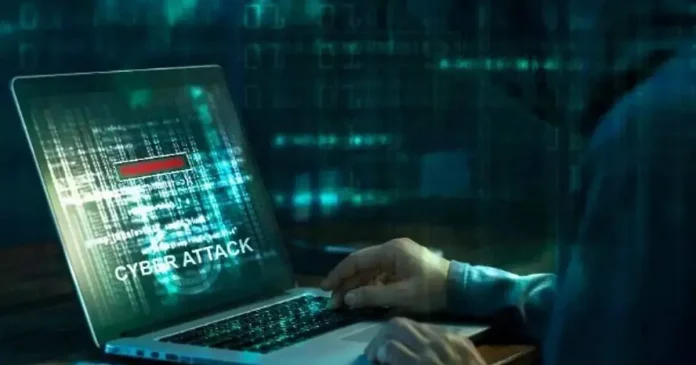 Cyber Crime: Scammers try many tricks to cheat people. Whether people have to trap things or have to resort to phishing links.
All these are the methods of scammers, but when there is a hacker entry in this game, the whole game becomes one-sided. Something similar has happened with a developer in Ahmedabad.
In Mehsana, 42-year-old Dushyant Patel was subjected to a cyber fraud of Rs 37 lakh. This fraud happened in just 30 minutes.
The surprising thing is that Dushyant did not share his banking credentials or OTP with anyone. The matter is on 31 December 2022.
Hackers took away Rs 37 lakh in 30 minutes
Dushyant was in the office and a message of withdrawal of Rs 10 lakh comes on his phone. This message came at 3.19 in the afternoon.
Before the victims could understand anything, another message of withdrawal of Rs 10 lakh comes on their phone. The time was 3.20 minutes.
Patel immediately decided to go to the bank and reached the bank to freeze the transactions in his account.
While he was talking to the bank executive, at 3.49 minutes, a message of withdrawal of Rs 17 lakh from the bank account came on his phone.
The bank employee told Dushyant that the hackers defrauded him. When the employee tried to freeze Patel's bank account, his username and password were invalid. The bank somehow froze Patel's account and informed the police about the matter.
Mehsana police told in this case that the victim's phone was hacked and his banking credentials were compromised.
This is a very rare case of its kind. Such incidents are not commonly seen. But something like this can happen to you too. For this, you should be alert.
This sign is not visible on your phone
Many times hackers secretly break into our phones and we do not get to know about it. But our smartphone definitely shows some signs.
With this we can get an idea of possible hacking. If such signs are visible in your phone itself, then understand that your phone has become a victim of hacking.
frequent hanging of the phone
The performance of your smartphone drops, and the phone lags or hangs again and again. This indicates that it is hacked.
It is not necessary that its control is in someone else's hands, but there may be some malware in your smartphone.
Battery drains fast?
If your phone's battery is draining fast, then this is also a sign of hacking. Actually, hackers are secretly using your phone with the help of malware, due to which the battery drains abnormally.
Loss of data tells a lot
The loss of excessive data is also a hint of hacking. If there is any spyware in your phone, it will use your internet to transfer data to its main server. Due to this, the data in your phone will be spent fast.
Handset is not getting too hot
Sudden heating of the phone, frequent on or off is also a sign of hacking. If this happens to you, then you need a smartphone diagnosis.