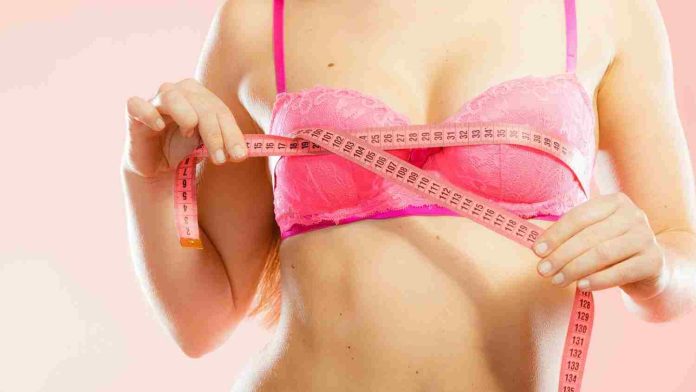 How to Choose the Right Bra? According to a survey, 80 percent of women wear the wrong bra size. There are many reasons for this. Especially not knowing the correct size of your breast and expensive bras are the biggest reasons for this. Seeing the cost of bras, most women compromise with cheap bras, whose quality and fitting are not right for them. Do you know why bras are so expensive after all? Is it the right move to spend on them? Of course, we should not compromise with our undergarments because we use them the most as compared to other clothes.
You keep wearing the bra every day for about 16 hours. Apart from this, it has a direct effect on the shape and health of your breast. Research shows that on an average women spend very less on their bras or undergarments as compared to jeans, tops, and other clothes. You would wear a T-shirt maximum of 4 times a month, but you wear a bra at least 6 times. In this case, it is important that it be made of good and durable fabric.
Change your bra from time to time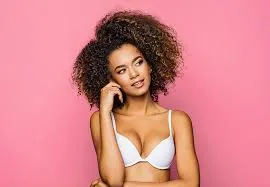 There are many reasons like weight gain, loss, hormonal changes, and pregnancy, due to which there is a difference in your breast size. That's why every time buy a bra after checking its size. Do your clothing sizes stay the same for life? So in the same way, your work is not going to work with the same bra size throughout your life.
Even though you may not feel any difference in chest size, when you try a bra of a size close to your regular size, you will understand what is the better option for you. Take full care of the fitting of the bra. Don't wear a bra that is too tight or too loose.
Experts say that it is better not to wear a bra than to wear a loose or tight bra. Many times women wear loose bras to avoid rashes, which plays a big role in spoiling the shape of their breasts. The way to avoid rashes is not a loose bra, but a good quality bra.
Do not wear too tight or loose Bra
Girls often wear tight bras to make their breasts look smaller, but this will do nothing but worsen the blood flow to your breasts and cause rashes. Wearing a bra of the right shape and size will make your breasts appear at their best. So never compromise with bra size.
Now the question arises that how to choose the right bra size. So here we are helping you in this process.
How to measure Bra Size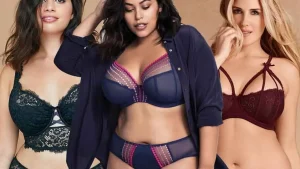 * Where there is a bra band – above the waist – measure the size by wrapping an inch of tape on that part. Don't measure too tightly. If your measurement is in points, go for a bigger bra instead of a smaller one. For example, when you reach 33.5, try a 34-size bra, not 33. Take care of the cup size as well. For cup size, take breast measurements with an inch of tape.
* While trying the bra, keep in mind that the straps sit properly on your shoulders. They should not be too tight or fall off the shoulders. Also, choose the width of the straps as per your breast size. The job of the straps is to support your cups.
* Band should be in between the shoulder and elbow. Not too high or too low. This is a trick by which you can understand whether you are buying the right bra or not.
* The cups should cover your breast perfectly unless you are buying a push-up bra. Even in push-ups, the entire lower part of the breast should fit well in the cups of the bra.
* After wearing the bra, the lower part should not rise while moving. Whether the bra is wired or non-wired. Every part of the bra should feel snug against your skin after wearing it. And whenever you move or raise your hand, don't climb up. While measuring the bra, do check it by lifting your hands up and bending down.
* Every type of bra should be right for you, not necessary. T-shirt bras or push-up bras are not as effective for women with large breasts as they are for women with medium cup sizes. Similarly, women with small breasts should not make the mistake of making the chest look bigger by using too much padding. Due to this, your breast does not get a chance for breathing. Apart from this, the shape of your chest also does not look curvy in clothes.