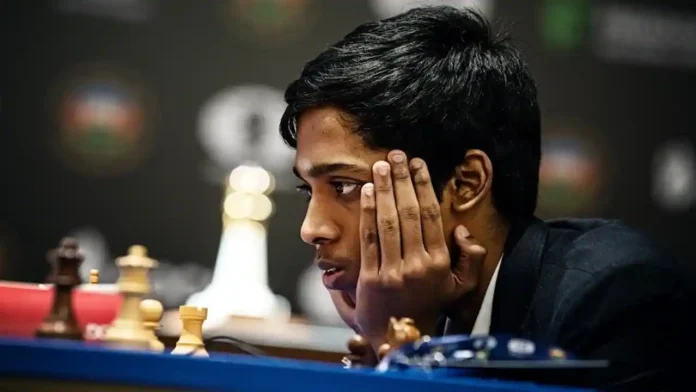 FIDE World Cup Chess Tournament: Indian chess grandmaster Rameshbabu Praggnanandhaa put up a strong performance in the final match of the FIDE World Cup chess tournament, but missed out on the title. He had to face defeat at the hands of the world's number one player Magnus Carlsen. In the final, two games were played in two days and both ended in a draw. After this, the result came out of the tiebreaker.
Let us tell you that the result came out after 4 games in the final match which lasted for three days. The 18-year-old Praggnanandhaa gave a tough fight to the 32-year-old Carlsen in both the opening games. The first game was played between the two on Tuesday, which lasted for 34 moves but could not result.
This is how Carlsen won the title in the final
The second game was played on Wednesday. This time 30 moves were played between the two and it also ended in a draw. After both the opening games were drawn, the result was decided by a tiebreaker on Thursday (24 August). 2 games were played between Praggnanandhan and Carlsen under tiebreaker.
The first tie-breaker game between the two lasted 47 moves. Indian Grandmaster Pragyanand was defeated in this. There were expectations from him in the second game, but he performed well there too, but could not win. The second tiebreaker game ended in a draw.
In this way, Carlsen has won this title for the first time. Now on winning the World Cup title, he will get one lakh 10 thousand US dollars as a reward.
Viswanathan the only Indian to win the World Cup
Praggnanandhaa defeated world number three Fabiano Caruana 3.5-2.5 in the semi-finals to make it to the finals. Praggnanandhaa is only the second Indian player after the great Viswanathan Anand to make it to a World Cup final. Had Praggnanand won, he would have created a history of being an Indian.
By the way, Vishwanathan Anand has been a veteran chess player of India. He won this World Cup title in the year 2000 and 2002. Praggnanand had a historic victory in the semi-finals as well. After the two-match classical series ended at 1-1, Praggnanandhaa defeated the legendary American Grandmaster in a thrilling tiebreaker.
International Master at the age of 10
Praggnanandhaa is an Indian chess grandmaster. He is considered to be the most talented chess player of India. He became an International Master at the age of just 10. He was the youngest person to do so at that time. At the same time, at the age of 12, Praggnanandha became a Grandmaster. He was the second youngest player at that time to do so.