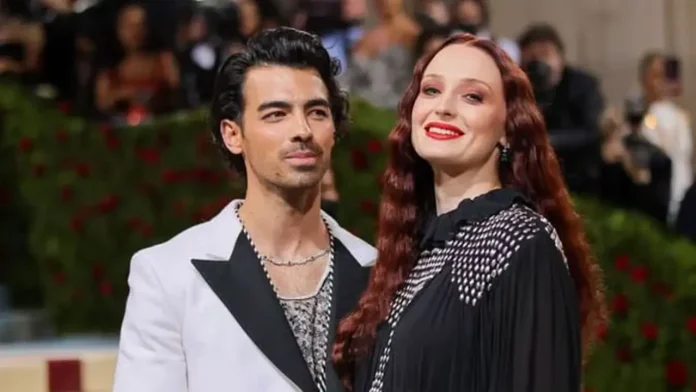 Jo Jonas Divorce: Desi Girl's family often remains in the headlines. Be it his mother or mother-in-law. Shocking news is coming from the family of Jonas Brothers, who have been making headlines for their world tour for a long time. Actually, some media reports are claiming that Hollywood actress Sophie Turner and singer Joe Jonas have decided to divorce each other. This news has surprised all the fans.
Sophie Turner and Joe Jonas Will Divorce
It is reported that Joe Jonas has filed for divorce from his wife Sophie. The couple was married for two years and have two children. Hollywood's famous actress Sophie Turner and singer Joe Jonas started dating in the year 2016. After dating, they got engaged the next year in October 2017. Later in May 2019, the couple surprised the fans by getting married secretly in Las Vegas, but now the couple is going to divorce each other after four years of marriage.
Has Been Going on for Six Months
According to a report, there has been trouble in the couple's relationship for the last six months. Their relationship is going through a difficult phase, which is clearly affecting their lives. Recently, when Joe Jonas was spotted, it was seen that he was not wearing his wedding ring. Apart from this, the report also says that Joe and Sophie have sold the mansion they bought in Miami a year ago. However, both are still maintaining silence on the divorce rumors.
Jo-sophie is the Parent of Two Children
Last month, Sophie Turner was seen attending the Jonas Brothers' New York concert with Nick Jonas' wife, actress Priyanka Chopra, and Kevin Jonas' wife Danielle Jonas. However, only Chopra and Danielle were spotted at the Texas show last week. Let me tell you, after marriage in the year 2019, Sophie and Joe became the parents of their first child in July 2020. Two years after the birth of daughter Vila, a daughter was born again in the couple's house in 2022.