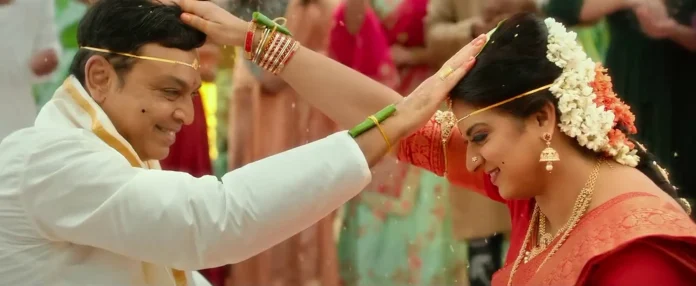 Telugu Actor Naresh gets married | Naresh and Pavitra are one of the most talked about couples in recent times and they have now released a major life update. In a new video featuring the couple, we see them tying the knot.
This video announces that Naresh and Pavitra are now officially married. In the video, both Naresh and Pavitra can be seen with a smile on their faces and after some controversial incidents involving Naresh's ex-wife, the couple is now married.
Seeking your blessings for a life time of peace & joy in this new journey of us🤗

ఒక పవిత్ర బంధం
రెండు మనసులు
మూడు ముళ్ళు
ఏడు అడుగులు 🙏

మీ ఆశీస్సులు కోరుకుంటూ ఇట్లు
– మీ #PavitraNaresh ❤️ pic.twitter.com/f26dgXXl6g

— H.E Dr Naresh VK actor (@ItsActorNaresh) March 10, 2023
We also see friends and family in a jubilant mood as they congratulate the couple on the big occasion of marriage. Naresh and Pavitra have been seen together at several public events in the recent past and have now made it official with their wedding.
They should certainly be excited about the prospect of togetherness. The final shot in the wedding announcement video read "A lifetime of peace and joy" and that's exactly what the newlywed couple should expect.