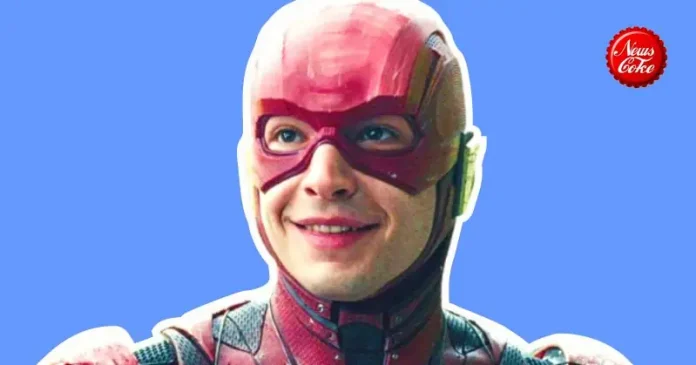 The Flash star Ezra Miller recently met with Warner Bros. Discovery executives and apologized for the negative attention they brought to the long-awaited DCEU project. If reports are to be believed, it was to save the superhero film.
According to The Hollywood Reporter, Miller was not concerned about the negative headlines related to his recent actions. Instead, they were forced to act after Warner Bros.
film president Michael De Luca and Pamela Abdi contemplated canceling the film. THR's source said, "He cares about The Flash. It's one of his favorite characters."
During Miller's meeting with Luca and Abdi, the Justice League actor apologized for allegedly giving "Negative Attention" to his actions on the film and company, and agreed to confront the controversy and seek help.
The actor recently publicly announced his intention to seek treatment, saying, "Having recently gone through a time of intense crisis, I now understand that I suffer from complex mental health problems and have started treatment."
I want to apologize to everyone that I am concerned and upset by my past behavior. I am committed to doing what is necessary to get back to a healthy, safe, and productive phase in my life."
Ezra Miller controversy
Over the past year, Miller has been embroiled in controversies and legal issues that have included assault, theft, and harassment. Most recently, Miller was charged with a felony after video recordings showed him breaking into a house while the homeowners were carrying several bottles of wine. Miller is expected to appear in Vermont Superior Court on September 26.
The controversies first made headlines in March, when Miller was arrested in Hawaii for disorderly conduct after harassing the patrons of a karaoke bar.
A month later a couple filed a restraining order against Miller after he threatened to kill the couple and allegedly took some of their belongings, including a wallet and passport. After that many similar incidents happened.
However, this was not the first time the actor's antics made headlines. Back in 2020, a video surfaced showing The Flash star strangling a female bar patron in Iceland.
The phenomenon was not explained until recent months. According to the victim, the incident started as a joke and later turned into a fight.
The Flash is scheduled to hit theaters on June 23, 2023.