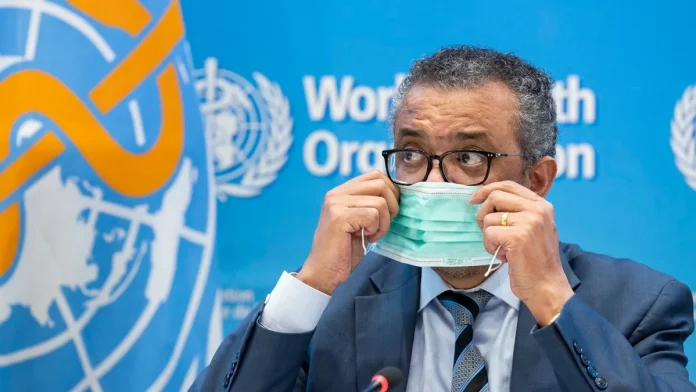 Monkeypox is getting a new name | In an effort to align the disease's name with "best practices," the World Health Organization on Friday issued a request for ideas from the public.
The name monkeypox comes from the discovery of the virus in monkeys in a Danish laboratory in 1958, before the WHO adopted its current method for naming viruses and diseases.
According to the World Health Organization, the name of a disease should not include, among other things, the species of an animal.
"Current best practice is to avoid committing crimes against any cultural, social, national, regional, professional or ethnic groups and to minimize any negative impact on trade with a newly identified virus, related disease, and virus forms." should be named, travel, tourism or animal welfare," WHO said in a press release.
In accordance with the organization's best practices, the name of the disease must not include geographic location, names of people, animal species, food names, or words that incite fear or refer to cultures, populations, industries, or occupations.
Notably, attacks on monkeys have been reported in Brazil, prompting the WHO to warn against harming animals with the virus.
"People need to know clearly that the transmission we are seeing is happening between humans to humans," WHO spokeswoman Margaret Harris told a news conference last week. "This is close contact transmission.
The concern should be about where it is being transmitted in the human population and what humans can do to protect themselves from acquiring it and transmitting it. They should certainly be avoided by any animal, should not be attacked."
Monkeypox virus is present in many different animals, most commonly in rodents. But that's not the only issue with the name. Scientists have also called it discriminatory and stigmatizing.
New York City's Department of Health and Mental Hygiene in late July urged WHO Director-General Tedros Adhanom Ghebreyesus to act "immediately" on a new name.
Monkeypox : Myths, misconceptions and facts, about how you catch it
"NYC joins a number of public health experts and community leaders who have expressed their serious concern, in particular, about the continued use of the term 'monkeypox', the stigma it can create, and the painful and racist history within which Such terminology is inherent to communities of color," the department wrote in a letter.
"Further, as we are reminded by the fierce advocates who served on the front lines as the HIV/AIDS pandemic raged, early misinformation about the virus led people to believe that it was transmitted through sexual intercourse with monkeys in Africa.
After people engaged in the activities was spread to humans," the scientists wrote. "Such false messaging will cause irreparable damage and stigma for decades to come.
Continuing to use the term 'monkeypox' to describe the current outbreak could rekindle these painful feelings of racism and stigma – especially for black people and other people of color as well as members of LGBTQIA+ communities, and it is possible that they may avoid engaging in critical health care services because of it."
However, the process is progressing at a slow pace. And while the WHO is in charge of renaming the monkeypox disease, another group is actually in charge of naming the virus. This process is ongoing with the International Committee on the Classification of Viruses.
Tedros said in mid-June that the WHO had agreed to rename the disease. Now, two months later, the organization is still taking suggestions from the public on what the new name should be.
The WHO took action on Friday to rename two monkeypox strains, also known as clades, with Roman numerals instead of geographic regions. Now, the former Congo Basin clade is known as Clade I, and the former West African clade is Clade II.
"While work continues on disease and virus names, new clade names should be effective immediately," the WHO said in a press release. It did not say when additional new names would be announced.